886 Geary Street · San Francisco, CA
Open Tues - Sat 12PM - 7PM
The Guerneville Goose
January 11 - February 01, 2014
Paul Chatem is known for an illustrative style rooted in the grit and color of folk art, yet reminiscent in character of the early animation of Max Fleischer. Heavy in reds, yellows and browns, Chatem's characters, a cast of bedraggled depression era workmen and dustbowl survivors, seem to occupy a world set aflame. Perilous scenes are brought into motion through painted wooden gears. Each turn of the hand-cut, interlocking cogs makes it clear that the figures isolated in burning landscapes can only commit the same missteps again and again. In this way, Chatem's work achieves a loose parable effect, strengthened by the recurrent imagery of characters chasing or being chased by a goose who may or may not lay the proverbial golden egg.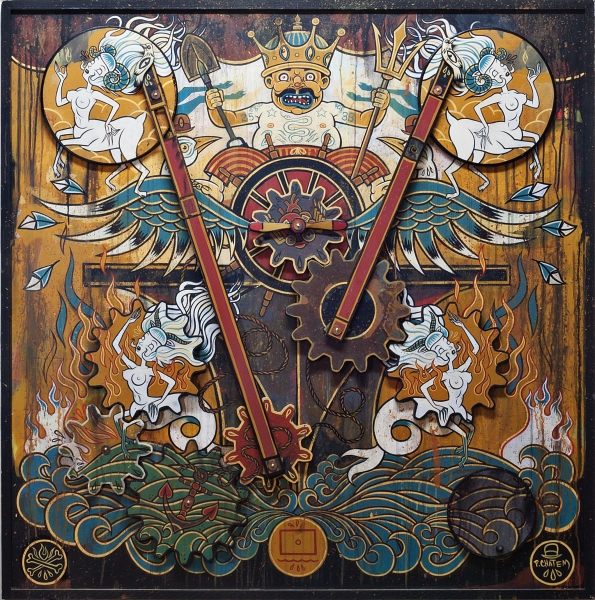 Paul Chatem
Rough Ridin' Bull Moose Son of a Bitch
Mixed media on wood with moving gears, 36x36in $4,200
Click to inquire for details
.
(
1
of 13)
next