886 Geary Street · San Francisco, CA
Open Tues - Sat 12PM - 7PM
Make Stuff
April 12 - May 3, 2014
Shooting Gallery is pleased to announce Make Stuff, a solo show from artist Peter Gronquist.
Featuring new paintings, sculptures and taxidermy assemblages.
Opening Saturday, April 12 from 7-­11 p.m. On view through May 3, 2014.
Free and open to the public.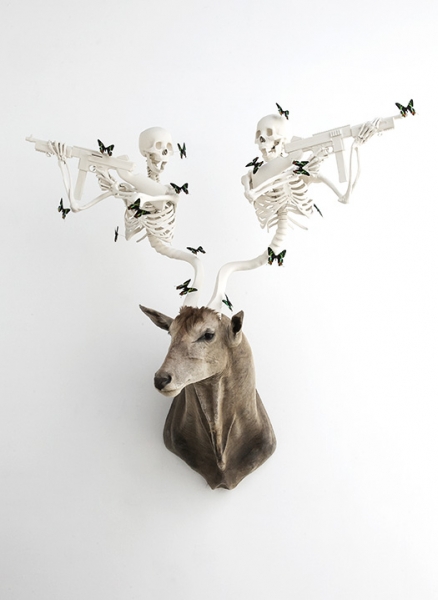 Peter Gronquist
Untitled (Eland)
Mixed media taxidermy Eland sculpture with replica Thompson rifles, sunset moths, and enamel, 67x75x43in
$10,000
Click to inquire for details
.
(
1
of 38)
next