886 Geary Street · San Francisco, CA
Open Tues - Sat 12PM - 7PM
Make Stuff
April 12 - May 3, 2014
Shooting Gallery is pleased to announce Make Stuff, a solo show from artist Peter Gronquist.
Featuring new paintings, sculptures and taxidermy assemblages.
Opening Saturday, April 12 from 7-­11 p.m. On view through May 3, 2014.
Free and open to the public.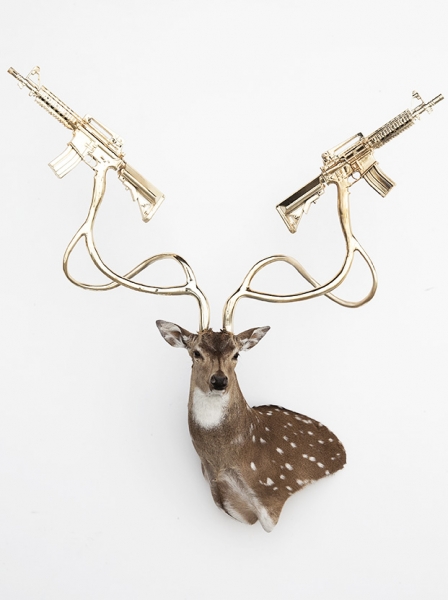 Peter Gronquist
Untitled (Axis Deer)
Mixed media taxidermy Axis Deer sculpture with replica M16s, sterling silver and gold automotive clear coat, 58.5x62x22in
$8,000
Click to inquire for details
.

back
(
2
of 38)
next