886 Geary Street · San Francisco, CA
Open Tues - Sat 12PM - 7PM
Christian Guémy, also known as C215, is a street artist known for his revered stencil graffiti. Born in Paris in 1973, C215 has spread his art around the globe with a public art career that began in 2005 and quickly established him as a man meant to be a legend.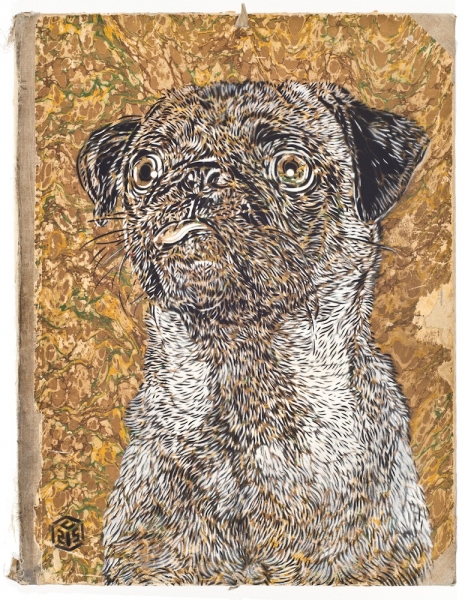 Portrait of a Pug
Spray paint stencil on vintage portfolio binder, 22x27.75" Framed
$2,500
Click to inquire for details
.

back
(
6
of 7)
next