886 Geary Street · San Francisco, CA
Open Tues - Sat 12PM - 7PM
Akira Beard and James Charles
American Iconomics
May 14 - June 4, 2011
Shooting Gallery is pleased to present American Iconomics, a dual exhibition of works by Akira Beard and James Charles. The show will be James Charles' first project at Shooting Gallery, and Akira's third. The two bodies of work presented are intertwined in their subject matter – with both artists fixating on the idea of the "contemporary American icon." The opening reception will be Saturday, May 14, from 7-11 pm, and the exhibition is free and open to the public for viewing through June 4.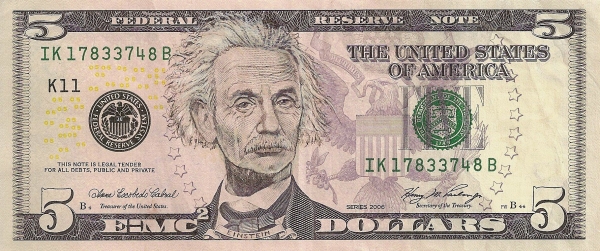 Akira Beard and James Charles
James Charles

E=MC2 Dollars
Ink on Real U.S Currency, Matted and Framed, 11x8"
$600

back
(
69
of 69)